Library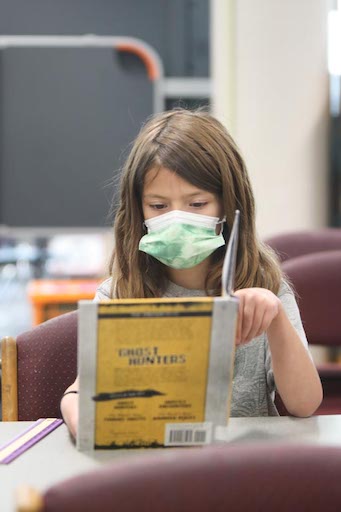 Denison's library is a modern, welcoming space for students to research, collaborate and share their work with the community. The library is equipped with computers for research, a technology lab and a solarium. Our unique native Colorado landscape habitat area sits just outside the library windows.
Your student has access to the library daily from 1 to 3:30 p.m. Books may be returned and exchanged during library hours – they are usually checked out for two weeks.
Our print collection can be found online at the LION DPS Libraries. We have approximately 9050 books for students and faculty.
Databases are online collections of resources put together by experts; they are usually subscription-based. The district purchases several for us that can be accessed from school or home. You can access the LION databases at home by using your school ID number/lunch number to log in.
Overdrive contains the Denver E-Book Collection; students can access Overdrive on any device that connects to the internet.
We have computers for research and also a technology lab. Students can learn to use a variety of software including word processing, keyboarding, and educational games.
Useful Links