Enroll at Denison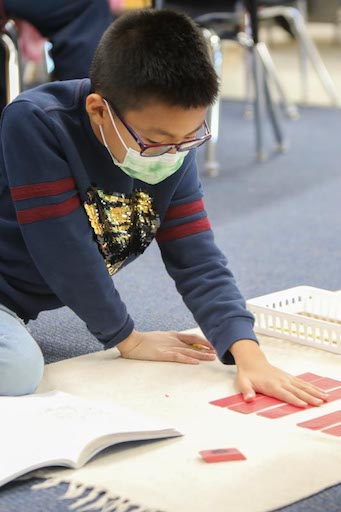 UPDATED INFORMATION FOR 2022-23 SCHOOL YEAR
The DPS School Choice first round window for the 2022-23 school year opened January 14, 2022, and closes at 4 p.m., on February 15, 2022. You may find more information at School Choice for round two.
Ideally, your child's Montessori education begins at age 3. Your child must be 3 years old before October 1st to enroll for the 2022-2023 school year. Parents of children in the Montessori Early Childhood Education program are charged a monthly tuition on a sliding scale and tuition assistance may be available. There is no tuition charge for children in the Kindergarten, Lower and Upper Elementary (1st through 6th grade) programs.
Due to COVID-19 Precautions and our priority to keep our students and staff safe, we are hosting limited in person tours for parents/guardians of prospective students. Tours are for adults ONLY and are limited to one adult per family. Tours will take about one hour and will offer a general overview of the school.
Given that the tours will take place during school hours and are limited in size, please note the COVID restrictions we have implemented to ensure the health and safety of our current students, teachers, and staff:
Tours will be held from 10 to 11 a.m., on December 9th, December 15th, January 11th, and January 26th and will be limited to 10 adults.
Only one person from each family is permitted to tour. This will allow us to accommodate as many interested families as possible.
Adults ONLY. Guest must wear a mask over their nose and mouth at all times, provide a photo ID for entrance, and provide proof of COVID vaccination before the tour begins. No children will be allowed on the tours.
Please enter at our main entrance at the top of the stair near the corner of S. Yates and Colorado Ave.
Please watch our Denison Montessori Virtual Information Session from the 2020-2021 school year and check back soon for updated information about a virtual session in late January or early February.
You can also learn more about Denison Montessori using the following resources: